Lingling Fan (范玲玲)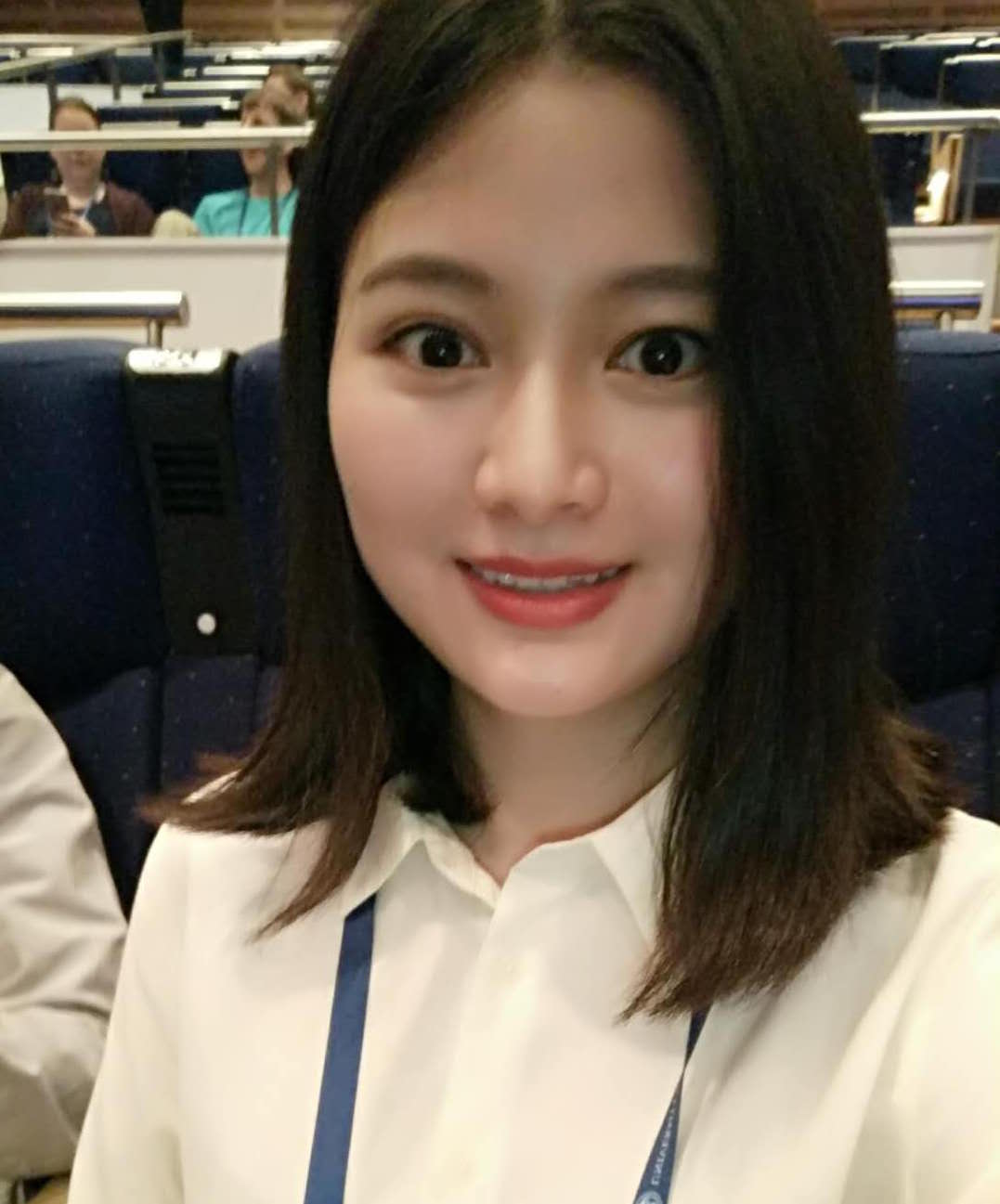 I am now working as a Research Scholarship Block Postdoctoral Fellow with Prof. Liu Yang in Nanyang Technological University, Singapore. I obtained my Ph.D. degree from East China Normal University, China, in 2019, under the supervision of Prof. Lihua Xu (NYU Shanghai). I had been a Research Assistant in Cyber Security Lab of NTU (2017-2019).
My research interests are but not limited to Software Security Analysis, Software Testing and Analysis, and Big Data-driven Analysis.
I will join Nankai University as an Associate Professor (100 Young Academic Leaders of Nankai University).
Email: llfan@ntu.edu.sg
Publications
[ICSE 2021]

"ATVHUNTER: Reliable Version Detection of Third-Party Libraries for Vulnerability Identification in Android Applications", Xian Zhan, Lingling Fan*, Sen Chen, Feng Wu, Tianming Liu, Xiapu Luo, and Yang Liu, In Proceedings of the 43rd International Conference on Software Engineering (ICSE'2021), Madrid, Spain, 2021. [PDF]

[TOSEM 2020]

"Why an Android App is Classified as Malware? TowardsMalware Classification Interpretation", Bozhi Wu, Sen Chen, Cuiyun Gao, Lingling Fan, Yang Liu, Weiping Wen and Michael R. Lyu, ACM Transactions on Software Engineering and Methodology (TOSEM), 2020. [PDF] (IF 3.857)

[TSE 2020]

"Why My App Crashes? Understanding and Benchmarking Framework-specific Exceptions of Android apps", Ting Su, Lingling Fan*, Sen Chen, Yang Liu, Lihua Xu, Geguang Pu and Zhendong Su, IEEE Transactions on Software Engineering (TSE), 2020. (* Corresponding author) [PDF] [Dataset] (IF 6.520)

[ASE 2020]

"Automated Third-party Library Detection for Android Applications: Are We There Yet?", Xian Zhan, Lingling Fan*, Tianming Liu, Sen Chen, Li Li, Haoyu Wang, Yifei Xu, Xiapu Luo, Yang Liu, The 35th IEEE/ACM International Conference on Automated Software Engineering (ASE'20), 2020. (93/414 = 22.5%) (* Corresponding author) [PDF]

[S&P 2021]

"Who is Real Bob? Adversarial Attacks on Speaker Recognition Systems", Guangke Chen, Sen Chen, Lingling Fan, Xiaoning Du, Zhe Zhao, Fu Song, Yang Liu, In Proceedings of the IEEE Security and Privacy (Oakland'2021), 2021. [PDF]

- Demonstrated to be effective on commercial systems such as Talentedsoft and Microsoft Azure.

[ICSE 2020]

"An Empirical Assessment of Security Risks of Global Android Banking Apps", Sen Chen, Lingling Fan, Guozhu Meng, Ting Su, Minhui Xue, Yinxing Xue, Yang Liu, and Lihua Xu, In Proceedings of the 42nd International Conference on Software Engineering (ICSE'2020), Seoul, South Korea, 2020. (129/617 = 20.9%) [PDF]

- 52 out of 126 vulnerabilities have been patched by 21 banking entities so far, including HSBC (UK and China) and OCBC (Singapore), and AUSERA has been packaged as an online service to provide mobile app security assessment.

[TDSC 2020]

"GUI-Squatting Attack: Automated Generation of Android Phishing Apps", Sen Chen, Lingling Fan*, Chunyang Chen, Minhui Xue, Yang Liu, and Lihua Xu, IEEE Transaction on Dependenable and Secure Computing (TDSC), 2020. (* Corresponding author) [PDF] (IF 7.040)

[SANER 2020]

"CORE: Automating Review Recommendation for Code Changes", Jing Kai Siow, Cuiyun Gao, Lingling Fan, Sen Chen, and Yang Liu, In Proceedings of the 27th IEEE International Conference on Software Analysis, Evolution and Reengineering (SANER 2020), London, Ontario, Canada, 2020. (21.1% = 44/199) [PDF]

[ICSE 2019]

"StoryDroid: Automated Generation of Storyboard for Android Apps", Sen Chen, Lingling Fan, Chunyang Chen, Ting Su, Wenhe Li, Yang Liu, Lihua Xu, In Proceedings of the 41st ACM/IEEE International Conference on Software Engineering (ICSE'2019), Montréal, QC, Canada, 2019. (acceptance rate: 109/529 = 20.6%) [PDF]

[ICSE 2019]

"A Large-scale Empirical Study on Industrial Fake Apps", Chongbin Tang, Sen Chen, Lingling Fan*, Lihua Xu, Yang Liu, Zhushou Tang and Liang Dou, In Proceedings of the 41st ACM/IEEE International Conference on Software Engineering (ICSE'2019), SEIP, Montréal, QC, Canada, 2019. (acceptance rate: 30/135 = 22%) (* Corresponding author) [PDF]

[SANER 2019]

"How Can We Craft Large-Scale Mobile Malware? An Automated Poisoning Attack" , Sen Chen, Minhui Xue, Lingling Fan, Lei Ma, Yang Liu and Lihua Xu, In Proceedings of the 26th IEEE International Conference on Software Analysis, Evolution, and Reengineering, AI4Mobile, Hangzhou, China, 2019

[SANER 2019]

"Automated Cross-Platform GUI Code Generation for Mobile Apps", Sen Chen, Lingling Fan, Ting Su, Lei Ma, Yang Liu and Lihua Xu, In Proceedings of the 26th IEEE International Conference on Software Analysis, Evolution, and Reengineering, AI4Mobile, Hangzhou, China, 2019

[ASE 2018]

"Efficiently Manifesting Asynchronous Programming Errors in Android Apps", Lingling Fan, Ting Su, Sen Chen, Guozhu Meng, Yang Liu, Lihua Xu and Geguang Pu, In 33rd ACM/IEEE International Conference on Automated Software Engineering (ASE'18), Montpellier, France, 2018. (acceptance rate: 69/346 = 19.9%) [PDF]

[ICSE 2018]

"Large-Scale Analysis of Framework-Specific Exceptions in Android Apps", Lingling Fan, Ting Su, Sen Chen, Guozhu Meng, Yang Liu, Lihua Xu, Geguang Pu and Zhendong Su, In Proceedings of the 40th International Conference on Software Engineering (ICSE'2018), Gothenburg, Sweden, 2018. (acceptance rate: 105/502 = 20.9%) [PDF] [BibTex] [Website] [Slides] [Press]

ACM SIGSOFT Distinguished Paper Award

[ESEC/FSE 2018]

"Are Mobile Banking Apps Secure? What Can be Improved?", Sen Chen, Ting Su, Lingling Fan, Guozhu Meng, Minhui Xue, Yang Liu, Lihua Xu, In Proceedings of the 26th ACM Joint European Software Engineering Conference and Symposium on the Foundations of Software Engineering (ESEC/FSE'2018), Industrial Track, Florida, United States, 2018. [PDF]

[NASAC 2018]

"AUSERA: Large-Scale Automated Security Risk Assessment of Global Mobile Banking Apps", Sen Chen, Guozhu Meng, Ting Su, Lingling Fan, Minhui Xue, Yinxing Xue, Yang Liu, and Lihua Xu, National Software Application Conference (NASAC'2018), Shenzhen, China, 2018. [PDF]

[COSE 2017]

"Automated Poisoning Attacks and Defenses in Malware Detection System: An Adversarial Machine Learning Approach", Sen Chen, Minhui Xue, Lingling Fan, Shuang Hao, Lihua Xu, Haojin Zhu, and Bo Li, In Proceedings of the Elsevier Computers & Security (COSE'2017), 2017. [PDF] (IF 3.579)

[CCS 2016]

"POSTER: Accuracy vs. Time Cost: Detecting Android Malware through Pareto Ensemble Pruning", Lingling Fan, Minhui Xue, Sen Chen, Lihua Xu, Haojin Zhu, In Proceedings of the ACM Conference on Computer and Communications Security (CCS'2016), Vienna, Austria, 2016. [PDF]

[APSEC 2016]

"Model-Based Continuous Verification", Lingling Fan, Sen Chen, Lihua Xu, Zongyuan Yang, Huibiao Zhu, In Proceedings of the IEEE ASIA-Pacific Software Engineering Conference (APSEC'2016), Hamilton, New Zealand, 2016. (acceptance rate: 19.7%) [PDF]
Awards
Outstanding graduates of Shanghai, China, May 2019
ACM SIGSOFT Distinguished Paper Award, ICSE, May, 2018
Research Tool Award, NASAC, 2018
National Scholarship, The Ministry of Education, China, 2018
ACM SIGSOFT CAPS Award, ASE, ACM, 2018
Outstanding student of ECNU, China, December 2015
Outstanding graduates of Shanghai, China, June 2014
Academic Services
Proceeding chair of Internetware 2020
Financial chair of APSEC 2020
Reviewer of the Journal of IEEE Transactions on Information Forensics and Security (TIFS 2020)
Reviewer of the Journal of IEEE Transactions on Dependable and Secure Computing (TDSC 2020)
Reviewer of the Journal of Computers & Security (COSE 2020)
PC member of ICECCS 2020
PC member of AI4Mobile 2019 (Workshop co-located with SANER 2019)
Co-reviewer of ASE 2018, 2019, 2020 USENIX Security 2018, 2019, CCS 2018, 2019, Oakland 2018, 2019, ESEC/FSE 2019